Lets make Leaves!

LEARN TO MAKE A CANE! 

One leaf cane can give you dozens &

 dozens of leaf slices! How fun!

Monday,  April 29th

10-1

Hobby Lobby in Peoria,IL

 Fun Flower Cane!

 Monday,  May 6th       10-1

Spring is coming! 

Lets make a garden! 

 2019  Polymer Clay Classes with Pam Miller

                   Hobby Lobby in Peoria IL.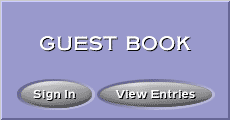 Sign up for my Class Email List:

subject" add me to class list"

add name, email address & phone number.

Register for Hobby Lobby Classes & get the class supply list by clicking on the photos. 

       Mokume Gane Cane  

     Mon.     5-13-2019     10-1

  A wonderful, shimmery layered effect you can use to cover items or for jewelry.   Its fun and so pretty!