2019  Polymer Clay Classes 

                    with Pam Miller

              Hobby Lobby in Peoria IL.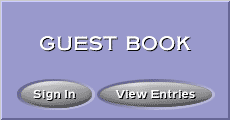 Sign up for my 

Class Email List:

subject" add me to class list"

add name, email address & phone number.

Get the Sign Up Link 

for my Clay class &  additional supply list by clicking on  the Class Titles. 

Basic clay supplies to Always bring:

 Mokume Gane 

      5-13-2019  

  Bring your flower, flower         petal & leaf canes! 

 We will use them to make wonderful items. Cover a bakeable item (glass, metal, etc), or make a bangle bracelet or pendant and earrings.We will see how much we can do in the time allotted. Including baking them!

Need more canes or more variety?  I'll bring a few canes you may purchase if you want.

     NO Clay classes are currently scheduled. 

          If you would like a class, email me.

      I need at least 3 students to hold a class.      Adults only.