Fall & Halloween E-Packets

All designs © by Pam Miller

Autumn Design with Crow 

                       on fabric

This design will fit great down the leg of your jeans or on a shirt front or back. It would be awesome on a banner or wooden board too.

           Design is 8"x 21". 

             E-packet is $7.

This page was last updated: October 27, 2015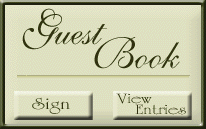 Cute and easy, antiqued welcome sign. 24"x 4"

 These designs on this board are reversible!  

Put one on front 

and one on back!  

Acrylics, e-packet contains photos, detailed directions, and line drawing.  $ 7.00 

I also have a Winter & Spring Welcme sign e=packet. 

Yes I plan to do a summer too.