Left- Rose tinted bud vase

encircled with a delicate 

vine of rosebuds.

Middle- larger clear glass vase.

Rose vine circles upper edge with more roses sprinkled under it.

Right-Tulip Wine glass with a small circle of tulips on the base.

All glassware is hand painted

 and treated to be washable

 (unless otherwise stated). Designs and colors  may vary as each one is individually paintied. Glassware may vary also depending on availability.  

  Custom, personalized designs 

are encouraged and welcome. 

 These make unique one of a kind 

gifts for that special someone. 

Heart- shaped  BANKS

white ceramic , 6" tall. Each painted with a unique design, perfect gift for Mothers Day.

Small Crocks are wonderful in any room. 

Add a candle, pot pourrie, q-tips and cotton balls., a plant or a catch all for those keys and loose change. These above are aprox. 5" tall. Sizes and designs vary. 

Wine glass with metallic gold 

moons, stars, dots and swirls. 

 This unique wine glass is 

adorned with gold wire and

 unusual beads. 

Sunflower clear glass vase just waiting for that

 spring bouquet out of your garden. 

This Fishy snifter type glass is a

 fun accent in your 

seaside decorating scheme. 

Fantasy fish swim around the glass with starfish and 

sea shells on the base. 


Items shown are examples of what is possible. Designs may vary with new items as they are produced. 

Please email me to inquire about prices or to place an order.  All insurance,shipping and handling are extra.  Pay pal 

Thanks for visiting and please sign my guestbook.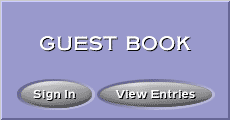 ***I am no longer selling 

painted glassware but 

I hope you enjoy 

seeing these.