Acrylic  Painting Classes

 With Pam Miller          Michaels Arts &  Crafts Store in Peoria, IL.

Peoria Michaels Store: 309-740-9347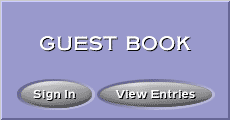 Click on Photos for 

more information.

       Scroll way, WAY down to see previous 

                         2017 classes. 

For classes before 2017- go to the "paintclass"pg.

***ATTENTION STUDENTS:

Due to changes from the company, I am now only allowed a specific  amount of hours each month to teach classes. That is why some of the changes in the projects I"m offering and the time  slots.

   If you wish to paint a different project than the one listed on the class   dates, talk to me and I will see if we can work it out.

   ***Classes begin at the time listed!

Please come a bit early, set up & be ready to paint!

         SALE  ON  CLASSES  !!!

All class tuition in December       $25     NOW  $15

Fluid Acrylic Pours

look at my current classes. I do teach the pour classes occasionally.

   So popular, fun to do and

rather addicting too.

Click picture for supply list.

Bring a friend.

Sign up early since I have alot of people that want to do this!

per session. Supplies not included.

V

V      Keep scrolling down.