Classes previously taught pg.1

This is a Maxine Thomas pattern from Paintworks Nov 02. I did it in ink and wash & added the sign. Fun!

MarjorieHarris-clark design on small mailbox.

Glass oval (6"x9") from Michaels

Ink and rouge

This page was last updated on: October 27, 2015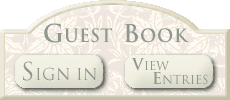 * Smiling Snowman Stepping Stone

copyright Pam Miller

* Snowman Brick

copyright Pam Miller

Ink N Rouge I added animals onto Mary Owens free pattern.

* Silent night snowman tray

navagation @ bottom.of page.

* Skinny snowman sled

copyright Pam Miller 2002

 copyright Pam Miller 2003

designs from Kindred Sprirts book