CENTRAL ILLINOIS POLYMER CLAY GUILD: 

Please join our Guild at our yahoo group to keep up to date on all classes,  & our Guild activities. 

         To JOIN go to: 

   Please join our 

yahoo  group

 to get  up to date class  information.      

      Newbies are welcome.      ----->

  in Peoria IL.with Pam Miller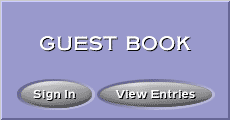 page last updated: October 27, 2015
Click to join cipcg
Contact ME if you have any questions. 

Pam     309-253-1789

SUPPLIES- Premo clay

Supplies to always bring: clay(Premo brand!), your clay pasta machine, clay blades, acrylic 

     roller, exacto knife,  needle tool, extruder if you have one & supplies listed for each project. 

Your first class? All you need is the clay.  You may use my extra pasta machine and tools in your first class.   ***Just be sure to let me know before class, so I bring them.

Class fee: $20  + supplies.   I am required to have at least 2 paid students to hold class. 

                                                           Adults :    15 & over

         How to handle clay withdrawl!

1.  Come to a clay class and get your fingers into the best stuff ever!

2. Bring a friend, its so fun to share a craft!

3. Talk to fellow clay addicts. 

4. Create your own unique items.

5. Make new friends & talk some more.

6. Stay for Guild. Bring show n' tell items you have made, new

       books, & ideas!

7. Share the details of the upcoming class & Guild day with others

     for a fun time.

8. Bring all clay supplies (pasta machines, exacto knife, etc.)

Scroll down to see pictures of clay items & techniques we've done in classes!!

Click pictures to see

 a larger view.

Sorry ,but I am not currently

teaching clay classes. Hopefully I will find a location to hold classes soon.

     PLEASE do sign up for our yahoo group. I hope to have a "clay day" soon and maybe new clay classes.

          Thanks!  Pam

    p.s. If you have a group that would like to have clay class, just contact me!!  We would have a blast!