Little Girls Garden Mural

A graceful, arched trellis, adorned with wisteria, pink blossoms, bugs and birdies frame the white wicker headboard.

I still have lots to add, a few butterflys, birds, and some fairies playing in the vines. I've started adding a blossoming, ornamental type tree to the other wall. 

The walls are a soft yellow. The tree is actually White & Slate Grey & with 

pink blossoms.

This page was last updated on: October 27, 2015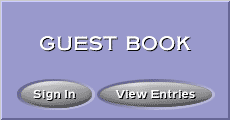 April 7th-  Making progress. Flowers and leaves on tree. 

4-8-03

Below, tree is done. Added some grass,

 daisys, butterflies, birds & bugs. 

What a delightful sight to wake up to each morning. 

I added some irridescent medium and glitter on the water for a pretty, sparkling effect.

There is some irridescent medium in

the butterfly wing paint too. Shimmers.