Pam's Pattern Packets pg 2

Tiptoe Through

 the Tulips

This delightful ,spring bunny in his tulip garden is easy to paint on nearly any surface. The size of the design is 16 3/4" long & 4 1/2" tall. It would be adorable on a wooden or papier mache box, floorcloth,door crown, barrell stave, pail,welcome sign or plaque.  

 Packet is $7.00 

copyright Pam Miller 2002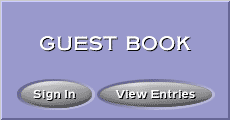 This Country scene is a must for any chicken, sunflower or farm collectors. The techniques used are fun and easy to paint but will impress everyone with the details and colors used! The design is painted on a wooden insert made for this cabinet. The design measures a tad over 8 1/2"x11". 

This pattern could be adapted to fit many shapes and surfaces. 

Each packet contains complete detailed, painting instructions, full size line drawing, photograph, supply lists & complete supply list. Email help is just a click away too. Packet is $7.00 

    (Pay Pal or money orders )

       Email me with questions and orders.                             Thanks!!!

Click pictures to enlarge.

This sweet snowman is so fun to paint.

 His lights absolutely twinkle with this 

wonderful, painted technique. 

Design is 18"x 4 1/2" -Adapts to many surfaces. 

Packet includes 2 photos, detailed line drawing, 

and  directions. $7  Email me to order.

copyright Pam Miller 2002

This page was last updated on: October 5, 2016
copyright Pam Miller 2003

Cute and easy, antiqued welcome sign. 24"x4"

 These designs on this board are reversible!  

Put one on front 

and one on back.  

Acrylics

e-packet contains photos, detailed directions, and line drawing.  

$ 7.00 

  Winter Welcome Sign

                       & Fall Welcome Sign

Other inserts for this cabinet on 
pg 1
, see 
Full Moon
 and 
Harvest Colors.


I'm sorry to say I am no longer selling pattern packets due to the loss of a hard drive that had most of my info on it.

So sorry!