What is a

"Students Choice" class?

  Bring your own project to work on 

& I will help guide you. 

 If you bring one I've previously taught from 2017-18 let me know what the 

project (title and date) was so I can bring original painting, patterns, etc.   You  MUST  let me know by the day before the class, (no sooner.) 

Please text or call that afternoon. 

  Newbies are welcome!   

Text or email me for supplies & ideas.

More fun?  Bring your BFF!

 Pam's Acrylic Painting Classes

                                        ​at  Hobby Lobby

​ Welcome to the wonderful world of creating!  I've loved teaching acrylic painting for 30 years to newbies and experienced painters in relaxed & fun classes. I look forward to adding many new techniques for your creative enjoyment! I have a great group and we welcome everyone no matter your age, experience or ideas so join us & make new friends!

 *You don't need any drawing or painting experience, 

just a desire to try!

Click on the photos:

TO SIGN UP  and

for the SUPPLY LIST.

 Stay up to date on class info!  Sign up for my email list.

Soft Floral Abstract

Thurs. Apr 25,

10-1    

 9x12" -11x14"-12x16"

 Your choice

A New Technique.So Fun!

​$20 tuition + supplies

These classes are now

 offered at 
 Hobby Lobby 
in Peoria, IL. See my 
Calendar
 for class dates.

​  Hummer & Hibiscus 

      May 2     10-3 

       Only a few supplies -

    Another new technique!

You will LOVE doing this!

   Oil Paints & design paper

       are provided for $1.

       You may change colors.

    tuition $35 + few supplies.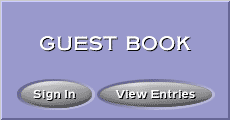 ​Click title to sign up.

May 9th  

 10-12:30  or 12:30- 3.

Each 2 1/2 hr session is a class.

$20 each session or $35 for both.

classes below end april 6th

Tropical Waters

Thurs. May 16th

10-1

9x12 or 11 x 14"

Tulips

Thurs. May 23  

 10-1

      9x12   

    word is optional    

Scroll Down  to see previous classes  starting from 4/2019.  V

  ***Remember your water basin & beverages. 

           Bring lunch or snack for longer classes.